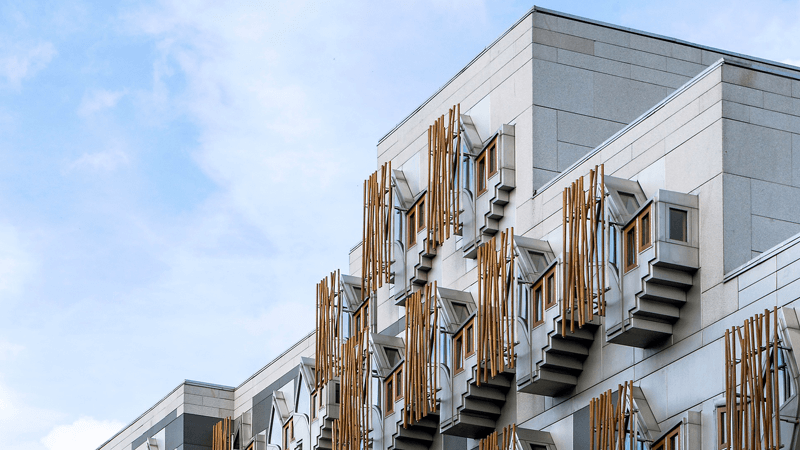 Activists: 'Conversion therapy ban should affirm LGBT theology'
Scotland's Equalities Committee (EHRCJ) is in the process of taking evidence on a conversion therapy ban. Today the committee chose to hear from faith groups which support a broad ban, including Ban Conversion Therapy Coalition Chair, Jayne Ozanne, alongside two members of the United Reformed Church and a representative from Quakers in Scotland.
The committee has yet to hear from any voices with concerns about a ban. But it has heard from a number of activists who, like Ozanne, seek to limit the ordinary work of churches, including prayer.
Ozanne called on the Scottish Parliament to "have the courage to do what the British Government are failing to do, and provide a fully comprehensive ban that has no loopholes or get-out clauses".
'Affirm my theology'
So what does a ban without any 'get-out clauses' look like? Activists want it to target Christians who uphold a biblical sexual ethic. During the committee session, Revd Fiona Bennett of Augustine United Reformed Church in Edinburgh let it slip that this was really about enforcing activists' own theological point of view:
"A ban on conversion therapy … from a theological point of view, from my perspective, would affirm that all are divinely created, and that all gender identities and sexual orientations are intentional. It would be very, very helpful and life-giving to all of us in the church who stand in this perspective."
These activists are free to believe what they want. But they are not entitled to use the criminal law to settle their theological disputes. MSPs at Holyrood should also remember that the courts have repeatedly said that the biblical sexual ethic is a belief worthy of respect in a democratic society, protected by human rights and equality law.
A ban on prayer
Ozanne summed up the difficulty faced by all governments when trying to ban 'conversion therapy', namely "tackling head-on the complex issues of freedom of religion and belief, and freedom of speech".
We agree that this is a vital point.
But Ozanne wrongly argues that human rights law obliges the Government to restrict prayer and teaching on biblical sexual ethics. She said that the only prayer and pastoral support that should be legal would say "any outcome is acceptable and right". But a legal opinion by leading human rights lawyer Jason Coppel QC is absolutely clear that such restrictions would instead break the very human rights laws Ozanne appeals to.
Ignore those with concerns
Ozanne's ploy to persuade parliamentarians to outlaw religious beliefs that conflict with her own is to cynically invoke the 'harm' narrative:
"you will hear, I'm sure, at this table, pleas to be able to continue with prayer and pastoral guidance, but those are pleas to carry on, I'm afraid, harming people"
Activists are exploiting public concern for people's welfare to try to criminalise prayer and pastoral support.
Latest blog posts