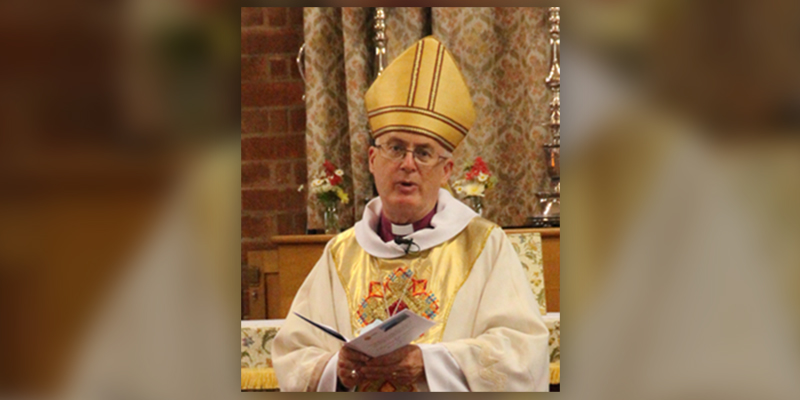 Bishop of Whitby on the church ministers' letter
The Bishop of Whitby, the Right Reverend Paul Ferguson, has written to a Government minister asking that they support an "unequivocal ban" on conversion therapy with no loopholes.
The letter was published earlier this week by Chair of the Ban Conversion Therapy group, Jayne Ozanne. Known for her desire to see a ban covering prayer and pastoral care, she calls it an "excellent letter … regarding 'the evangelicals letter'".
What is most interesting about his letter is how little disagreement there is between the Bishop's words and the viewpoints he is rebutting.
Pressure and Coercion
He talks of the dangers of a "power imbalance" and "pressure" being placed on an individual. The church ministers likewise say in their letter that they always "seek to act in love, with gentleness and respect, for the good of all, and never with any form of coercion or control".
The Bishop talks of the harm of trying to "convince a young or vulnerable person that their orientation or identity are offensive in themselves". The authors of the church ministers' letter have said they "do not consider that there is a particular defect or deficiency those who identify as LGBT have which others do not".
Importantly, the Bishop says: "Of course there can be no objection to encouraging people to live in a way that is ordered and disciplined – and responsibility in sexual relationships has always been an element of that within a faith milieu."
Agreement
Perhaps the Bishop has misunderstood what those with concerns about a ban are saying. But we agree with him that coercive practices are always wrong, and we agree that the Government is right to intervene where abuse is not already illegal.
We are certainly not supporting or asking to carry out 'conversion therapy'. The abusive treatments some describe from the past are truly abhorrent. But these are already illegal. The reality is that many activists are not trying to ban 'conversion therapy' at all. Instead they want to ban the ordinary work of churches, including encouraging people to embrace the Christian sexual ethic.
What concerns us is that – far from outlawing attempts to harm people – a badly-drafted law could criminalise Christians who call people to repentance for sin. And it could become illegal to pray for Christian friends struggling with sexual sin, even when they ask for it. It could severely limit Christian parents' ability to bring up their children in the faith.
Loopholes
We agree that there should be no loopholes. Those drafting the legislation should set a high-enough threshold that only abusive practices are caught. If abusive practices are taking place that aren't already illegal they can be dealt with in a religiously-neutral way.
The Government must not be swayed by the petty attempts of some activists to paint concerned Christians as abusers.
The ordinary work of churches is not coercive. Prayer is not abusive. And loving Christian parenting is, well… loving.
Latest blog posts