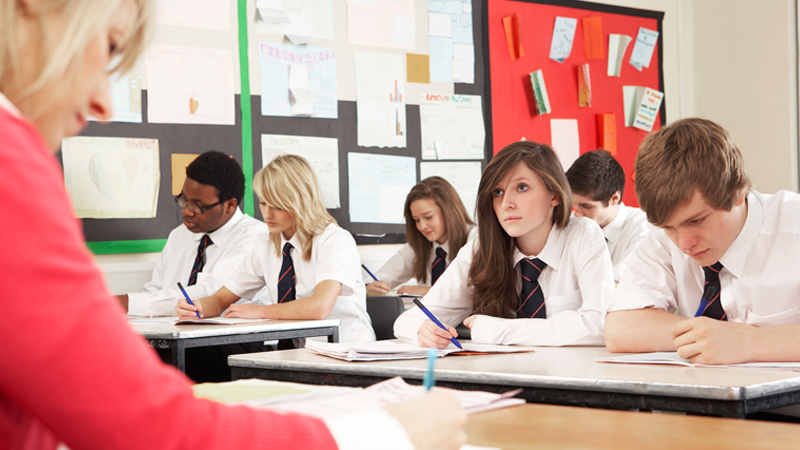 Christian teachers concerned over conversion therapy ban
The Association of Christian Teachers (ACT) has written to the Secretary of State for Education, Nadhim Zahawi MP, saying pupils and school staff are at risk of being harmed by plans to ban conversion therapy.
They fear that the inclusion of 'pastoral conversations' within any new legislation would criminalise school leaders, teachers, and support staff who hold to "orthodox, historic Christian teaching on sexual ethics and transgender issues".
They explain that the "definition of what can be described as 'conversion therapy' is expansive", and call on the Government to drop the proposals in their current form. They ask the Education Secretary to give his support to "a less broad definition" and a 'pause' to get any legislation right.
'nuanced discussions would become impossible'
In their letter, ACT explains that children who need to talk about the "sensitive and personal area of gender/sexuality with a school professional" would be harmed, as school staff would be required to "affirm a child into a trajectory towards changing sex/gender". Children who seek help with feelings of dysphoria would be left unsupported, as teachers would fear criminal convictions and losing their job.
School chaplains would be at risk if children of their own faith ask for support, even if their help is fully in line with the child's wishes. "Nuanced discussions" would become impossible, with LGBT lobby groups having almost free reign to promote their views, while more balanced approaches would cause teachers to fear they were acting illegally.
They also say schools that have a Christian ethos are at particular risk if the Government intervenes. "Educational professionals," they point out, should be free "to gently and graciously express their religious beliefs, when prompted".
'contested theories and opinions'
This weekend, the Education Secretary has called on schools to give pupils a "balanced presentation of opposing views on political issues", saying pupils need "education not indoctrination".
Mr Zahawi said "any contested theories and opinions must not be presented to young people as facts". But a ban on conversion therapy could force teachers to do just that.