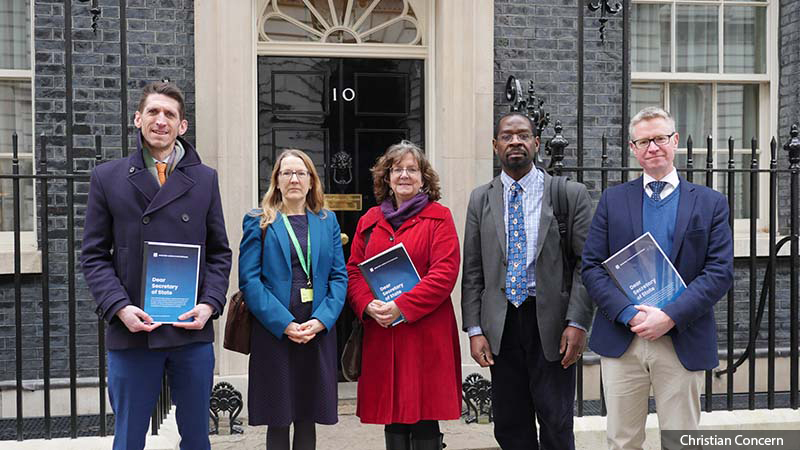 Church ministers attacked for defending gospel ministry
Church workers across the UK have come under attack for expressing concerns about the dangers of a broad ban on conversion therapy. Thousands of ministers and pastoral workers who signed a letter to the UK Government about plans to ban conversion therapy are being maliciously accused of 'harming' LGBT people.
The joint letter is clear that the signatories support only "loving, compassionate exercise of orthodox Christian ministry", and warn that the broad category of 'conversion therapy':
"…has the effect of implying an equivalence between calling people to conversion to Christ, which is our duty as Christian ministers, and evil and disreputable past practices which are already illegal and which Christians are the first to condemn."
However, the clarity and compassion of the letter is lost on conversion therapy activists.
Campaigners, apparently fearful that the church leaders' warnings are being heeded by Government, have reacted angrily. Some even falsely accuse the signatories of 'abuse'. One anonymous Twitter-user systematically singled out each of the 2,546 ministers and pastoral workers by name, accusing them of "support" for conversion therapy, before correcting himself under pressure from signatories.
BBC News Online never saw fit to report on the church leaders' letter itself, but did publish a partisan piece highlighting attacks on the signatories. It quoted Oxford Pride as being "disgusted and disappointed" by the letter and the Anglican Bishop of Dorchester who said:
"It puts out a message that people aren't safe or welcome in our churches, and it cuts across the settled view of the Church of England that coercive conversion therapy is unacceptable and should be banned.
"I am disappointed that the authors have used an open letter to diminish people who are in faithful same sex relationships and those who are transgender."
Having initially included no comment from those being attacked, the BBC belatedly amended its story to include a statement from St. Ebbe's Church which said:
"Those who read the full text of the letter will know that its signatories are certainly not supporting conversion therapy.
"They are rather expressing widespread concerns that, without further clarification, the proposed legislation could unintentionally end up criminalising key aspects of mainstream Christian belief and ministry.
"We wholeheartedly affirm the immense dignity of all people, without exception, as made in God's image."