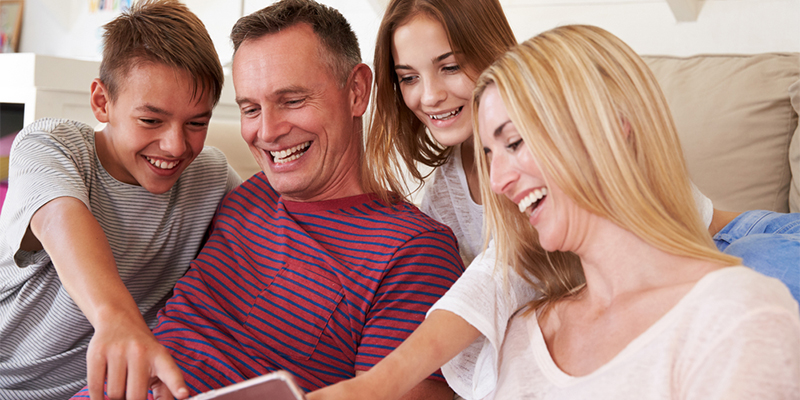 Conversion therapy plans presume parents are a "risk" to their children
by James Kennedy

James works in public affairs for The Christian Institute and is part of the Let Us Pray campaign.
Christians have long expressed concern that a new law banning 'conversion therapy' is likely to criminalise ordinary churchgoers for seeking to follow the Bible's teaching.
While the term 'conversion therapy' brings to mind images of gruesome experiments carried out on gay people in the middle of last century, those calling for a ban today have been clear they want a much broader law.
A new law must cover "religious practices" such as prayer, preaching and pastoral care, they say.
But it is not only religious groups who fear the consequences of such ideologically driven proposals. LGBT activists from groups including Stonewall and Mermaids have made it clear they won't accept any law that doesn't require automatic 'affirmation' of transgender identities, including for children.
Each year an increasing number of teenagers claim to be the opposite gender. The vast number of girls now claiming to be boys is ringing alarm bells for parents and women's groups.
Let Us Pray recently spoke to Susan Smith of campaign group 'For Women Scotland'.
You can watch the full interview here.
She explained that it is "ironic" that "much of the objections to conversion therapy centre on the idea that this has been done by religious organisations," because these pro-ban groups are pushing "a cult of the individual" themselves.
"It's a cult that the individual at any stage of their life is always right. And that children are always right."
"One of the things they say is that parents should not act as gatekeepers to health care. Well, that's really worrying. The idea that parents should not be allowed to say whether their 11 year old or the 12 year old goes on to take extremely harmful drugs which will result in lifelong medical problems for no good reason at all is absolutely terrifying."
The Scottish Government has committed to bringing forward a broad conversion therapy ban. Its own 'Expert Advisory Group' said it wanted the new law modelled on one in Victoria, Australia, where it is now illegal to "not affirm someone's gender identity", and illegal for parents to refuse to support their children receiving puberty blocking medication. The same advisory group says parents could lose their parental rights if they fall foul of the extraordinary new laws.
Susan Smith explained that the wider Scottish public is "certainly not sold on ideas that the state could and should intervene with how they bring up their children".
"Obviously, there are always going to be families where there are problems. There are always going to be families who need assistance. There are always sadly going to be families where children are at risk. But the presumption I think that this policy and many others have started on is that all children are potentially at risk from their parents, and all parents are potentially bad, and that any parent who doesn't fit politically or ideologically with the government is even more suspect for most."
"I think it's very concerning that there is this drive too by the state to act in loco parentis, the state can never replace a parent. And we should never be encouraging more children to be taken into care because we know that children in care do not have the same outcomes as children here in a happy family."
She concluded: "we're not really talking about gay or lesbian people being strapped down and given electric shock treatment, which I think is what people immediately think when you hear the words conversion therapy."
"I don't think there are many people in Scotland who would not find that abhorrent, but the fact is, that's illegal."