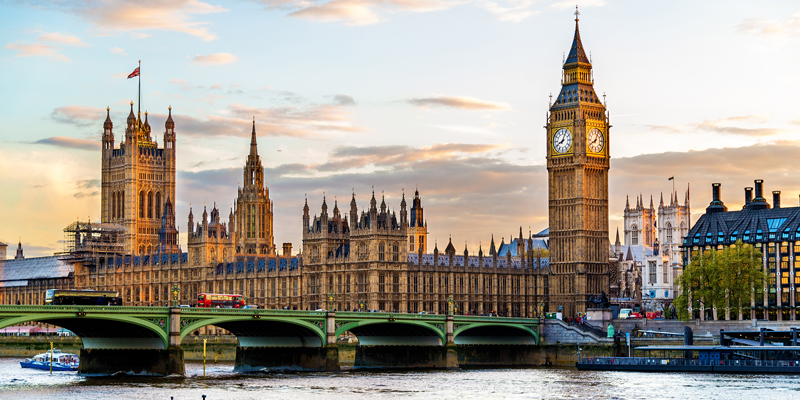 'Conversion therapy' ban back on the table at Westminster
by James Kennedy
A controversial ban on 'conversion therapy' is back on the table for England and Wales, according to reports in The Times newspaper.
It says that a draft Bill will be mentioned in the King's Speech on 7th November, when the Government sets out its agenda for the coming year.
Previously there was much speculation that the dangerous new legislation was to be dropped. The Prime Minister was said to be weighing up the potential "unintended consequences" of a Bill.
The Equality and Human Rights Commission had previously explained that a Bill could cause problems for children struggling with their gender, and impose unjustifiable restrictions on religious believers.
Now Rishi Sunak is said to have been swayed by the strength of feeling among a small number of his own MPs, who demand that he sets aside concerns and produces legislation before a future election.
This vocal but very small minority are backing Stonewall and others in their campaign for a broad 'conversion therapy' ban.
Some may have good intentions, wanting to prevent any abuse of LGBT people. But the reality is that everyone in the UK is already protected from physical and verbal abuse, coercion and medical malpractice.
Instead the leading campaign group demands a new law which limits parental rights and religious freedoms. Its leader says "gentle, non-coercive prayer" should be banned, and the group argues "casual conversations" should be covered too. That would doubtless include any non-affirmation of someone's gender identity.
Many will be sceptical about the news reports. Successive Conservative governments have considered and reconsidered the plans. Boris Johnson instigated a consultation on the ban, then said he would drop it, only to revive parts of it within hours. Sunak and his ministers have appeared conflicted about the proposals too.
The timeline would be very tight for getting a law on the statute book before the next election, but there is time to get the ball rolling with pre-legislative scrutiny. That would see a committee of MPs and Peers scrutinising the proposals and taking evidence on the impact of a Bill.
The Government will face numerous challenges if it does proceed with this plan.
Firstly, it will have to face down those who champion a broad law, including influential though disreputable groups like Stonewall and Mermaids. The legal reality is that it is impossible to give these activists everything they are asking for. No matter how much Sunak wants to placate them, he will never be able to satisfy these noisy campaigners.
Alongside that, the Government will have an uphill battle with concerned groups and the general public. Many still have no idea what a 'conversion therapy' ban is about. But increasingly people are rightly linking it to concerns over the impact of gender ideology on children and vulnerable people.
The Christian Institute has said it will take advice from a lawyer on any draft Bill the Government puts forward. A previous opinion from top human rights lawyer Jason Coppel KC made clear the proposals "would be likely to violate" the rights of Christians to express their sincerely held religious beliefs.
The Christian Institute has reiterated its readiness to take legal action against the Westminster Government should it bring in a 'conversion therapy' Bill that impacts everyday religious practice. We should all pray that doesn't happen.