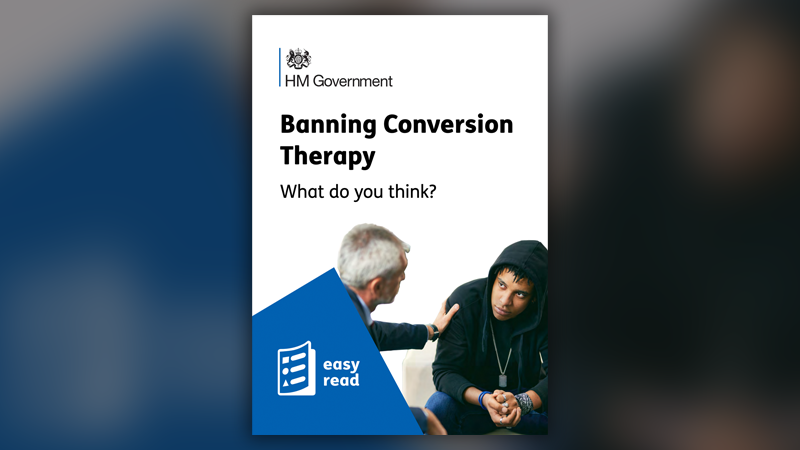 Government release 'easy read' guide to conversion therapy consultation
The Westminster Government has released a new 'easy read' guide to its conversion therapy consultation.
The announcement was made at the same time as an eight-week extension of the consultation was confirmed.
The climbdown over the hurried timescale was forced after campaign group Fair Play For Women threatened judicial review. They said that the 'easy read' guide – needed by some with learning difficulties to access the consultation – had been published 4 weeks late and then retracted the same day. This meant many had missed out on their chance to respond.
But the original version of the guide was not just late, but dangerously flawed. Among various confused remarks, it stated that "talking therapy is used a lot by … religious leaders [and] teachers".
The new easy read guide omits the suggestion that religious leaders and teachers use talking therapy. We are pleased this dangerous comment is gone, which blurred the lines between caring conversations and medical therapy. The ordinary work of churches does not involve 'talking therapy'.
It is helpful too that the Government has replaced its wording on transgenderism, which risked bringing unhelpful categories of 'gender' into legislation.
You can find the new easy read guide here.
Our own handy guide for responding to the consultation is available too.