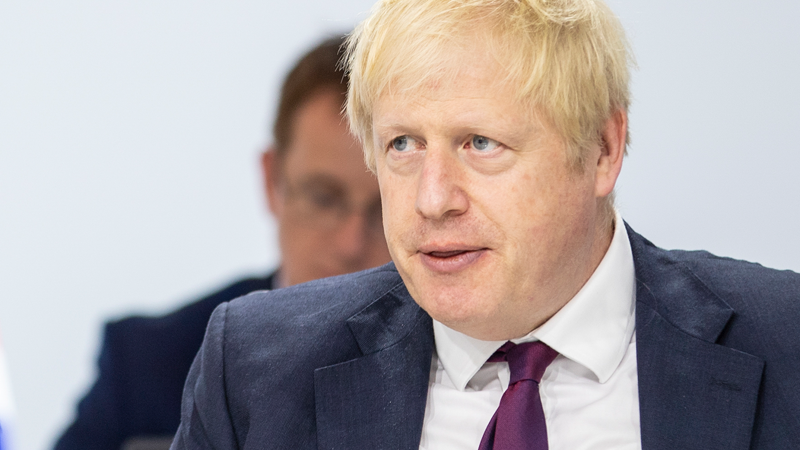 Govt U-turns twice over conversion therapy ban
Last night, ITV news ran an exclusive report on Government plans to drop proposals for banning conversion therapy. Only hours later the Prime Minister was said to have changed his mind, after a backlash by activists and some MPs.
The ITV claims were based on a leaked document, in which the basis for banning conversion therapy was thrown into serious doubt. The document shows that it is impossible to legislate against something that can't be defined.
ITV's LGBT correspondent, Paul Brand – who has been openly advocating for a ban – was given the leaked document. His news report highlighted the reaction from those who had led calls for a ban. Jayne Ozanne, leader of the campaign, was filmed receiving advance sight of the Government's document. Campaigners like Alicia Kearns MP claimed "people will lose lives" if the ban didn't go ahead. Chris Bryant MP spoke of 'prayer' and 'biblical texts' as forms of conversion therapy as he expressed upset that a ban may not happen.
Just over three hours later, ITV reported that "Boris Johnson has been forced to stage a hasty U-turn". But the position has apparently changed – now a ban will apply only to 'gay conversion therapy'. Gender identity will not be covered. The report says the Prime Minister "insists any Bill must not have 'unintended consequences'".
It is worth noting the role of the media in all this chaos. BBC and ITV coverage of the leaked plans was not impartial reporting on the facts. Both carried breathless campaign pieces by journalists making little effort to conceal their agendas. Jayne Ozanne even took to Twitter to congratulate Paul Brand for helping to force the Government climb down. And LGB Alliance's Anya Palmer said the report from BBC's Josh Parry was no more independent than listening to Stonewalls' Nancy Kelley.
It is unclear how the legislation can proceed. The Government's private recognition of how un-evidenced the proposals are is now public. Of course, Christians will not complain if they pass a law focusing strictly on abusive practices; without "unintended consequences" like restricting basic religious freedoms. But will the media allow this to happen?
Latest articles