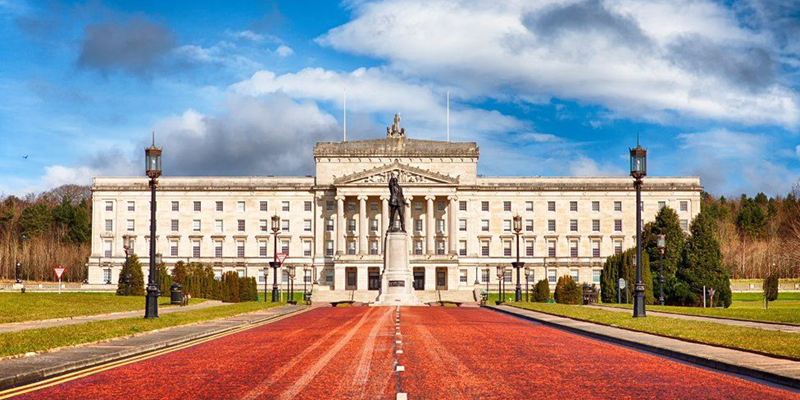 Northern Ireland: activists upset at conversion therapy ban being given time for scrutiny
Activists in Northern Ireland are ramping up their demands for new legislation to ban so-called conversion therapy.
They're frustrated that a Bill has not been fast-tracked in time for May's election. Work is underway though, under the oversight of Communities Minister, Deirdre Hargey MLA (Sinn Féin).
If such a Bill is brought forward, it will be highly contentious and will need lengthy scrutiny and consultation. It must be human rights compliant, respecting the right to freedom of expression and freedom of religious belief. Hargey herself admitted only last week that legislating would require "comprehensive research, full consultation and careful drafting".
Of course, activists were well aware that due to time constraints the Bill could not have been introduced in the last session. Perhaps they expect public sympathy and support for their cause, despite knowing what they ask for is impossible. Or possibly, they hope that putting extra pressure on the timescale will reduce the amount of scrutiny given to the legislation.
But the more time that is given to considering the proposals, the more their flaws are being recognised. Media coverage in NI has shown just how eager some activists are to include prayer in a ban. There is increasing public awareness of the risks of a ban. And, as the Belfast Telegraph highlighted on Sunday, some local politicians recognise the reality: it could restrict religious freedoms and criminalise church leaders. They're right. That's exactly what the activists want.
In last year's Assembly debate there were demands for the ordinary work of churches to be included in a ban. Some said religious freedom "must be questioned". Others said criminalising prayer and pastoral care would be acceptable in some instances.
But an independent legal opinion from human rights expert, Jason Coppel QC, makes clear that poorly-drafted legislation could outlaw aspects of everyday church practices. In doing so, he says it "would be likely to violate Convention rights".
Let Us Pray has been clear that criminalising everyday Christian practices is wrong. Praying shouldn't be a crime. Other groups, like the Presbyterian Church in Ireland, have also said there is a "risk of unintended consequences". The Christian Institute has told ministers at Stormont that such a violation of religious rights could result in legal challenge.
No one will disagree with outlawing abuse or coercion. But promising to criminalise ordinary Christians is something completely different – it is repressive and it is wrong. Prospective Northern Irish politicians must be clear and robust when responding on this issue. Parents must be able to bring up their children in accordance with their beliefs. Churches must be free to uphold the biblical sexual ethic. Praying shouldn't be a crime.
Latest articles