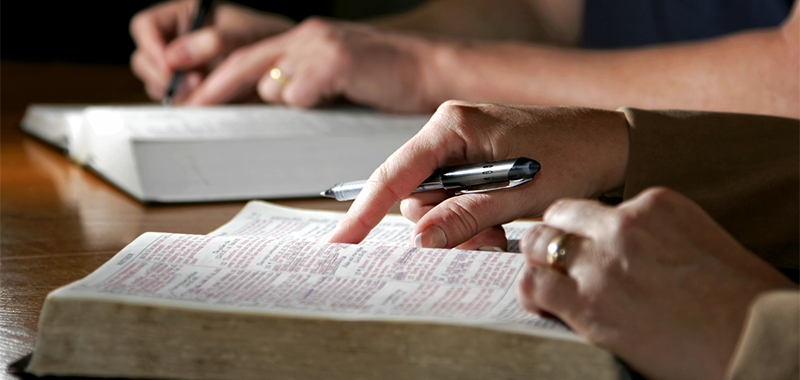 Ozanne: Christian transformation is code for 'conversion therapy'
---
by James Kennedy

James works in public affairs for The Christian Institute and is part of the Let Us Pray campaign.
---
What should we do if we struggle with certain biblical concepts? Throw them out?
That is the solution the Chair of the Ban Conversion Therapy coalition, Jayne Ozanne, appears to have arrived at.
Ozanne was recently invited on to LBC Radio by LGBT activist Paul Brand to discuss the Church of England's plans for new prayers to bless same-sex couples.
Explaining her displeasure that the proposals still do not go far enough, she also claimed that the word 'transform' – used in one of the draft prayers – is a "trigger word". It is "code for 'go through conversion therapy'", she claims.
It is a startling claim. Transformation is a fundamental part of Christianity. The word appears in the New Testament to describe what Christian life looks like (for example in 2 Corinthians 3:18, or Romans 12:2). The Bible makes it clear: there is no such thing as an 'untransformed' Christian.
One of the Bible verses which best explains this is Romans 12:2: "Do not conform any longer to the pattern of this world, but be transformed by the renewing of your mind. Then you will be able to test and approve what God's will is—his good, pleasing and perfect will."
Many who are calling for a conversion therapy ban want Christianity to be conformed to their own image. They want to outlaw prayers and pastoral conversations which encourage people to live in accordance with the Bible's teaching on sexuality and gender. Jayne Ozanne has even called for "gentle non-coercive prayer" to be banned when it disagrees with her views on same-sex sexual activity. She claims that those who seek to uphold biblical teaching, as Christians have understood it for two thousand years, are causing people harm.
This is simply wrong. The Christian sexual ethic has always been challenging because the standard it sets is aligned with God's own holiness. But it has also been liberating – because it enables individuals and society to flourish under God's good rule. Harm is caused when the Bible's teaching on sexual sin is ignored, not when it is embraced.
It is true that biblical terms can sometimes be used in unbiblical ways. There are very strong warnings for those who misuse God's word, especially if they seek to abuse. But that does not give any excuse to those who want to cut out parts of the Bible itself. We cannot rewrite God's word to suit ourselves. We must let God's word change our hearts and minds.
Christians are called to be transformed. Not manipulated or abused through pseudo-scientific therapies or horrific experiments such as those carried out by secular institutions in the past; but changed within by the Holy Spirit's work in our lives and the support of our Christian brothers and sisters. Such transformation is the powerful work of God in those who hear the Gospel and believe in Jesus Christ.
Importantly too, this transformation is not (as some misleadingly portray it) from one sexual orientation to another. It is from unrighteous to righteous; from unholy to holy. If we are made new as righteous and holy people in God's sight, we cannot continue to live as if we are unrighteous and unholy people. That may be a lifelong struggle, but as the apostle Paul put it in Romans 6:2: "We died to sin; how can we live in it any longer?" And what we give up for the sake of Christ is infinitely outweighed by what we gain from him.
A broad conversion therapy ban threatens these Bible basics. It risks repentance from sin being recast as "harm". If the activists get their way, we could no longer aspire to Paul's declaration: "we know that our old self was crucified with [Jesus] so that the body of sin might be done away with" (Romans 6:6). If transformation is taken out of the picture, what is left of the Gospel?
Latest articles