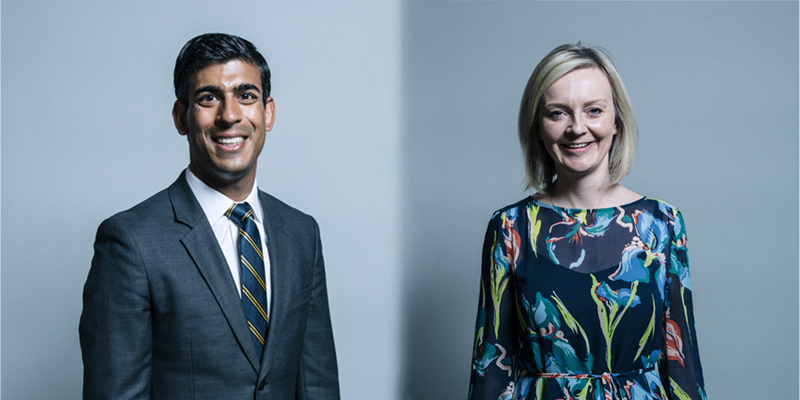 Sunak and Truss: "instinctively cautious" about radical ideology
It has been an encouraging few weeks for those concerned about radical transgender ideology.
Stonewall is hastening its own demise. After suggesting toddlers should be taught gender ideology in nursery schools, the group received such a hostile response on social media that it soon issued a statement rowing back on the comments. The retraction was insufficient, but it laid bare the true extent of Stonewall's extreme views, receiving a clear rejection from the public.
Then came the announcement that the Tavistock gender identity clinic for under-18s is to close. That has been warmly welcomed by many concerned parents around England. The service was deemed unsafe for children, and new plans are being put in place for more cautious treatment.
The following day, both candidates for Prime Minister, Liz Truss and Rishi Sunak, promised that they would reassess whether 'puberty-blocking' medications should be offered to children at all. This is a clear change in direction towards assessing children's needs holistically – trying to understand what underlies their gender struggles. It is another very positive step, marking a shift away from automatic affirmation.
"Instinctively cautious"
One comment from Sunak stood out: "As a father of two children I know there are immense pressures on young people, and I am instinctively cautious about children undertaking life-changing treatment."
It will resonate with parents up and down the country.
But in the joy of seeing a pushback against radical gender ideology, it is important to remember that there are other legislative challenges too. The biggest risk right now is an overly broad ban on 'conversion therapy'.
Many of the activists who call for a ban on 'conversion therapy' want it to require people to affirm the lifestyles of LGBT people. They want UK laws to be modelled on a ban in Victoria, Australia. But the official guidance there says it is now illegal to 'not affirm someone's gender identity'. If the guidance is to be believed, urging caution is now against the law.
It would be a disaster for parents, like Sunak, who are naturally cautious about radical medical treatment for their children. Those who want to help children to be comfortable in their biological sex could be prosecuted under a badly drafted law for doing what is in their children's best interests.
Christian beliefs
There is a particular risk from such a law for Christians. Activists claim that mainstream Christian teaching – things like God making us male and female, and the belief we cannot change our sex – is harmful. This means all Christians could risk spurious allegations of abuse, simply for encouraging others to listen to what the Bible teaches. It is a truly repressive idea.
Thankfully many politicians say they support religious freedom. They say they do not want well-meaning Christians to be criminalised for everyday Christian practices. It is a good start, but it may sound better than it really is. Many have also said they want a ban to cover exactly those things – prayer, pastoral care and preaching are at particular risk. They say they will amend any legislation that arrives in Parliament.
We must pray for lawmakers across all Parliaments in the UK. We should give thanks for the good news of recent weeks on transgender ideology. And we should pray that whoever becomes the new Prime Minister will do all they can to truly protect children and retain religious freedom in our country.
Latest articles