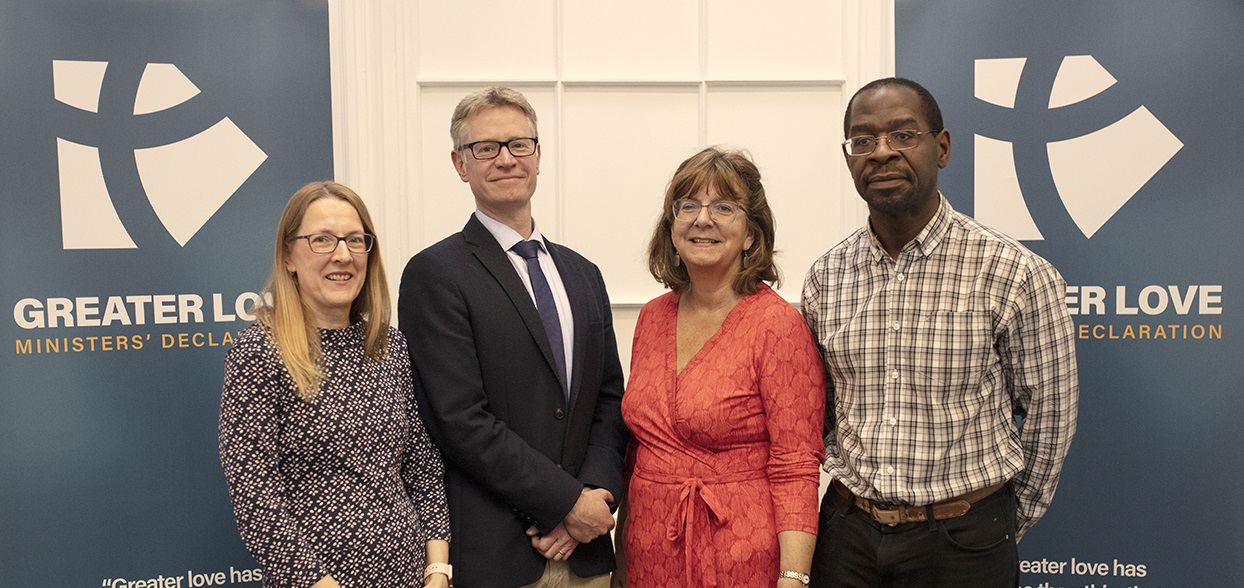 Church leaders tell Prime Minister 'conversion therapy' plans could criminalise Christians
The authors of a Christian declaration on marriage, sex and identity have written to Prime Minister, Rishi Sunak, and Equalities Minister, Kemi Badenoch, over proposals to ban 'conversion therapy'.
They explain that the more than three thousand Christians who have signed the Greater Love Declaration could be criminalised by a ban, if it wrongly deems the ordinary work of churches to be 'conversion therapy'.
The Declaration affirms orthodox Christian beliefs on sexuality. Signatories promise not to abandon the teaching of Christian sexual ethics, even if it becomes a criminal offence.
The letter to the Prime Minister says:
"It has become increasingly clear that further legislation on so-called 'conversion therapy' is not only unnecessary – since abusive 'therapies' have long been illegal – but it is also likely to criminalise innocent parents, teachers, and church leaders. Indeed, this seems to be the goal of at least some of those most eager for a new law.
"Christianity prioritises denying oneself, including in matters of sexual desire, for the good of others: for the benefit of society in general and for the protection of children in particular. We firmly believe that Christian teaching on marriage, the family and human identity is of vast benefit to all people. Despite the unfair portrayal of our position by some activists, it offers profound compassion and love to all.
"Yet it is this standard Christian teaching which is at grave risk of being outlawed by the proposed legislation."
"it is this standard Christian teaching which is at grave risk of being outlawed"
Speaking of a letter recently sent by Equalities Minister Kemi Badenoch to MPs, they say:
"We are grateful for the Equalities Minister's assurance to fellow MPs that 'the freedom to express the teachings of any religion, as well as every day religious practice, will not be affected by the ban'. But we remain unconvinced that the Government will be able to avoid exactly this in the passage of this legislation."
Among the letter's authors was official Let Us Pray supporter Revd Dr Matthew Roberts. He said:
"We have every sympathy for those who have suffered genuine abuse. Christians firmly reject any attempt to coerce or abuse, as it defies Christian teaching at the most basic level. We are grateful that this is already illegal.
"Instead, many of those demanding this legislation are pushing a narrative that traditional orthodox Christian beliefs are harmful. They have made clear they are unwilling to accept a new law which does not criminalise ordinary believers and Christian leaders."
"the language of conversion is central language to Christian discipleship"
Another of the authors was official Let Us Pray supporter Revd Dr Ian Paul. Speaking of those calling for a new law, he told Premier Christian News:
"They've taken the religious language of conversion and said 'we want this banned.' Now the real difficulty is that the language of conversion is central language to Christian discipleship."
"I think a core understanding of Christian faith is that when we come to encounter God, through the person of Jesus, that involves us in conversion, in a change of direction in our lives."
Speaking of the wider impact of a 'conversion therapy' ban he added:
"It is going to be harder, for example, for Christian parents to challenge gender ideology in schools and to say to their children, actually, you don't have to believe this, there is an alternative."