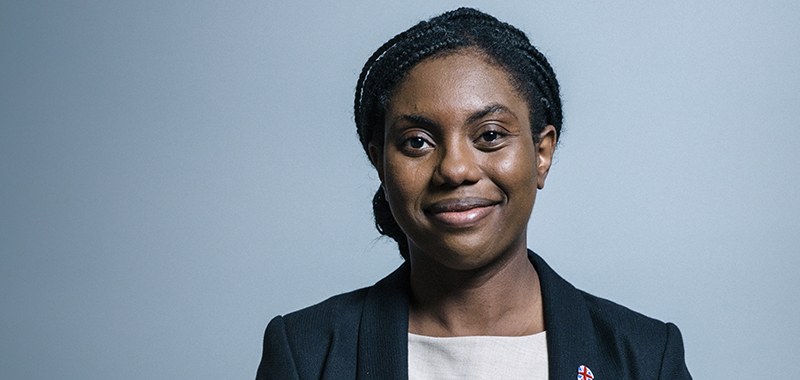 Kemi Badenoch: 'conversion therapy ban demands have widened'
Those calling for a conversion therapy ban have changed what they are asking for since the Government agreed to pursue the legislation four years ago, says Equalities Minister Kemi Badenoch MP.
Although the Government promised to bring forward a ban while Theresa May was Prime Minister, and since then has repeatedly said the legislation remains a priority, it has proved impossible to agree a way forward.
Pressed again yesterday by MPs at Westminster's Women and Equalities Question Time, Badenoch was clear that the delay had been caused (at least in part) by moving goalposts:
"Many of the things that people asked for when we first started talking about conversion therapy practices … are different from what we are looking at now. So it's widened in scope."
It is a problem raised by all who oppose this legislation. When discussions over banning 'conversion therapy' were taking place several years ago, neither politicians nor the public had any reason to believe ordinary religious practices and everyday speech would be restricted by the ban.
But as time has passed, it has become increasingly clear that activists will not accept anything less than a ban which includes prayer, pastoral care and parenting. The current official position of the leading campaign group is that any ban which does not cover "private prayer" and "casual conversations" simply won't do.
It is abundantly clear that this is an impossible demand. Not only is a ban on people praying alone completely repressive and impossible to police, but a ban on speech would breach fundamental human rights.
Badenoch was clear that the "heat" needs to be taken out of the debate. There are fears being stoked by activists and some politicians. But, as the Minister recognised, the abusive and coercive practices activists cite as reasons for a ban are already illegal. LGBT people should be reassured, she said, as "these are issues we can tackle with existing law".
The Government wants to placate those who loudly declare that having a ban on the statute book is essential for the safety of vulnerable LGBT people. Those who have looked at the law know this is an entirely false premise, but sadly, those at the top remain committed to legislation they know is completely unnecessary.
Whatever the Government does, it will never satisfy Stonewall, Mermaids and their friends. It simply cannot do what they want. With ever-moving goalposts, even trying to cooperate with the activists appears an exercise in futility.