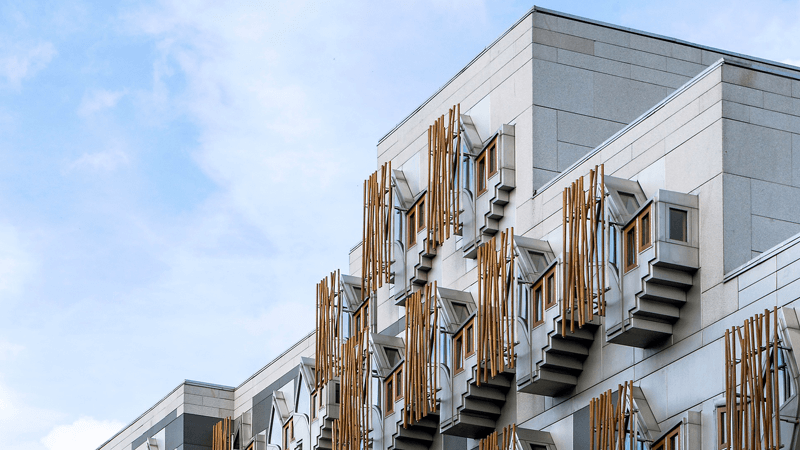 Scottish Parliament debates banning conversion therapy
Yesterday, the Scottish Parliament debated banning conversion therapy.
MSPs were considering a Report from the Parliament's Equalities Committee.
The Report calls for a radical approach to banning conversion therapy, suggesting the extreme ban in Victoria, Australia, offers a good model to follow. But official guidance on the Victoria ban says conversion therapy includes "not affirming someone's gender identity", and parents "refusing to support" their children receiving puberty blockers. The guidance also targets churches that do not support same-sex relationships.
Many MSPs who spoke in yesterday's debate agreed with such a broad ban. Fulton McGregor (SNP) referred to Victoria as "best practice". Joe Fitzpatrick (SNP), on behalf of the Equalities Committee, said:
"The committee agrees that prospective legislation should set out a fully comprehensive ban on conversion practices and should 'cover sexual orientation and gender identity, including trans identities'. It should 'cover adults and children in all settings, without exception'".
Some encouraging signs
There were some encouraging signs. Almost every contribution to the debate did at least acknowledge the importance of protecting religious freedom. Alasdair Allan (SNP) said it was
"important that we always make it clear that the measures are not about restricting religious teaching or preaching."

John Mason (SNP) expressed concerns about the negative use of the Christian word 'conversion' and concluded:
"I am broadly happy to support a ban on conversion practices, but on the condition that we are careful about definitions in the legislation and that we do not attempt to interfere in freedom of religion or belief."
Concerns remain
It was noted that many MSPs had heard from Christian constituents. But some who acknowledged concerns about religious freedom clearly still see the law as a means of changing Christian belief. Pam Duncan-Glancy (Lab) paid lip service to religious freedom while pledging to undermine it:
"The legislation would seek to create the best environment in which religion could remain a positive influence in people's lives".
The implication is clear: she wants the conversion therapy ban to define what "positive" religion is.
As Maggie Chapman (Green) put it, preaching, prayer and pastoral care should only be allowed if they are "non-judgemental and non-directive". But calling people to repentance and faith in Christ is often misrepresented as 'judgemental'. And what is the Bible if not 'directive'?
The Scottish Government's Equalities Minister, Christina McKelvie, apparently oblivious to the controversy surrounding Westminster's plans for a conversion therapy ban, claimed "the UK Government's proposals do not go far enough to offer the protections that we want."
Scottish politicians need to understand that their duty to protect religious freedom includes protecting beliefs they disagree with. The courts have consistently held that mainstream Christian views on marriage and gender are "worthy of respect in a democratic society" and protected by human rights and equality law.
Ensure our voice is heard
All this highlights the importance of continuing to pray and making our voices heard. Scottish politicians, and their counterparts around the UK, must not support laws that would prevent Christians from praying, offering pastoral support, or teaching the Gospel. Parents must be free to raise their children in accordance with their beliefs.
Latest news