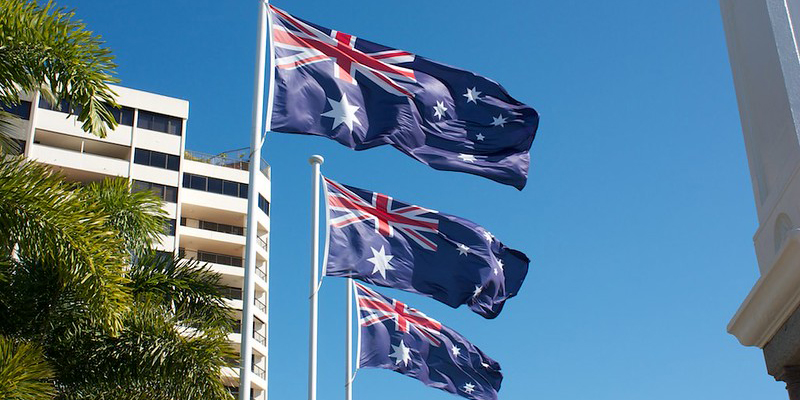 Australian 'conversion therapy' ban is "Tavistock ideology enshrined in law"
Under the headline "Distraught parents now face prosecution if they don't accept gender transition of their vulnerable kids" The Daily Mail Australia has exposed the extreme conversion therapy ban now in force in the State of Victoria:
"A new Victorian law which forces mothers and fathers to accept their children's desire to change gender has left distraught parents fearing prosecution if they do anything to try to prevent potentially harmful and irreversible treatment."
Weeks after it was announced that the Tavistock Gender Identity Clinic will be closed for wrecking the lives and bodies of thousands of young people, the Let Us Pray campaign is warning that conversion therapy bans proposed within the UK could enshrine Tavistock's catastrophic ideology in law.
Victoria's Change or Suppression (Conversion) Practices Prohibition Act 2021 makes it illegal to engage in 'change or suppression practices'. The penalty can be up to ten years in prison and a maximum fine of £100,000.
Leading proponents of a conversion therapy ban, including Stonewall, have previously urged Parliaments across the UK to follow the Victoria model:
Jayne Ozanne – Chair, Ban Conversion Therapy campaign: "the [ban] in Victoria is seen as the gold standard"[1]
Kieran Aldred – Head of Policy, Stonewall: "[the conversion therapy ban] must be based off… best international practice such as Victoria State, Aus."[2]
Alicia Kearns – Conservative MP: "The model that's been passed in Victoria is a good one and it includes both criminal and civil response which is really important."[3]
Official guidance from the Victorian Equal Opportunity and Human Rights Commission shows the State has opted for the most extreme version of a ban, listing as an "illegal practice":
"a parent refusing to support their child's request for medical treatment that will enable them to prevent physical changes from puberty that do not align with the child's gender identity"
The Mail says parents in Victoria have "formed a clandestine network to exchange ideas on how to approach the legal minefield laid down by the Change or Suppression (Conversion) Practices Prohibition Act 2021."
It goes on:
"Sarah*, who is also a health professional, said her teenage daughter suffered low-grade anxiety and had become caught in the 'social contagion' of gender dysphoria , and health professionals were too scared to treat her.
"… Sarah - and many other parents - now live in fear of being charged for simply trying to get mental health support for their vulnerable children, many of whom are affected by an array of conditions including autism spectrum disorder, trauma, family dysfunction and neurodiverse issues.
"If [my daughter is] harming herself by binding and I stop her is that conversion therapy? Not being able to tell my child not to do this harmful practice is absolutely crazy.
"Parents are so scared they aren't even seeking each other out. You become a bit paranoid."
One parent explained how taking her daughter out of a trans-affirming school could be considered 'conversion therapy' under the ban:
"Jane said: 'If we said we were pulling her out because their policies were going to put her on a path of lifelong destructive choices that would have irreversible consequences, we'd be at risk of breaking the law.'"
Let Us Pray, a campaign to protect parents and the ordinary work of churches, says what is happening in Australia must act as a warning to legislators in Westminster, Holyrood and Stormont as they consider their own plans for a ban.
A legal opinion from Jason Coppel QC, obtained by The Christian Institute in 2021, specifically warned that a conversion therapy ban could affect the rights of parents in the UK not to support a child's gender transition.
Simon Calvert, spokesperson for Let Us Pray, said:
"The news coming out of Australia confirms what we've been warning all along. Activists are exploiting concerns about conversion therapy to criminalise people for having the 'wrong' opinions about LGBT issues.
"People talk about 'Stonewall law' – the false idea that disagreeing with trans ideology is unlawful. But Stonewall is calling for the UK to follow Victoria which is criminalising parents for exactly that.
"The Scottish Government and Government Ministers in Northern Ireland have committed to including trans in a ban. No.10 has said it does not want to, but MPs and Peers have pledged to amend the Bill to include it."
"Parents of gender-confused children in Victoria are living in terror of being prosecuted for trying to protect their children from irreversible medical interventions. The Tavistock is rightly being closed down because of the terrible damage it has done to young people. The idea that Holyrood, Stormont or Westminster might go in the exact oppositie direction and enshrine Tavistock's 'affirmation-only' ideology into law is too awful to contemplate."
---
[1] Scottish Parliament, Equalities, Human Rights and Civil Justice Committee Official Report, 2 November 2021, col. 24
[2] https://twitter.com/thekieranaldred/status/1410279209734377473?cxt=HHwWgsCwpYTeqJInAAAA
[3] BBC Radio 4, 'Faith, Lies and Conversion Therapy', 9 March 2021, see https://www.bbc.co.uk/programmes/m000sz1y