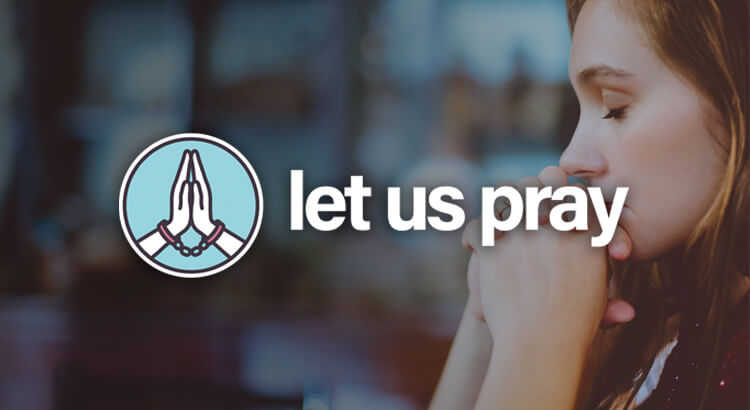 Press release: Let Us Pray Campaign disappointed at "muddled" amendment to Online Safety Bill that would suppress church outreach
The Let Us Pray Campaign has reacted with disappointment and concern to a proposed amendment to the Online Safety Bill that would suppress church outreach and even gender critical feminism.
The amendment tabled by Alicia Kearns – couched colloquially rather than in the language of statute – would require social media firms to filter out content promoting "the practice of so-called conversion practices of LGBTQ+ individuals".
The amendment makes no attempt to define the key terms "conversion practices" or "LGBTQ+". Nor is it clear how tech firms – or courts – should interpret the phrase "so-called".
Activists calling for a ban on 'conversion therapy' have started using the term 'conversion practices' but there is little clarity as to what this is intended to cover. Campaigners previously said a ban would prevent gay and trans people being subject to electroshock therapy or corrective rape – appalling abuses that are already illegal in the UK. A recent Freedom of Information Act request to police forces failed to find a single case of either offence in the last decade.
Simon Calvert, a spokesman for the Let Us Pray campaign, commented:
"The Online Safety Bill is a major piece of legislation aimed at protecting people online. This garbled amendment would make a nonsense of a key part of the Bill aimed at protecting children.
"It is very dangerous. The word 'conversion' describes a person embracing the Christian faith. Churches often use social media to promote their faith to young people. This might be an invitation to church, a quote from the Bible, or an offer of prayer. If a gay or trans young person reads something like this in their feed, is that 'the practice of a so-called conversion practice'?
"The judgement about what to ban would be left to tech companies. They are not known for their religious literacy, or their sympathy to the devout.
"Indeed, the wording is so muddled that not only would it curtail church outreach but it could hamper the work of feminist groups reaching out to gender-confused girls.
"The Scottish Government's attempts to devise a conversion therapy ban are not going well. Westminster has been working on the wording of its ban for years. It's difficult because it is such a sensitive area. It is possible to protect LGBT people from harm without attacking innocent religious practices. But the drafters of this amendment don't seem to care about that. They're just trampling all over freedom of speech and freedom of religion left right and centre."
Notes for Editors:
If selected, Amendment 84 will be debated on Tuesday 17th January.
Click here to read quotes from activists seeking to outlaw the innocent, everyday work of churches.
Alicia Kearns MP has been leading the charge for a conversion therapy ban. She previously said: "The model that's been passed in Victoria is a good one… there's a lot to learn from the Victorian model." But the ban in Victoria means parents who refuse to consent to their children taking puberty blockers are guilty of unlawful conversion therapy. Not affirming someone's gender identity is also illegal. It is so repressive there are media reports of parents of trans children being "unable to do anything to prevent their children pursuing potentially irreversible and harmful changes – from chest-binding to taking hormone blockers and ultimately sex-change surgery."
For more see The Christian Institute's briefing here.