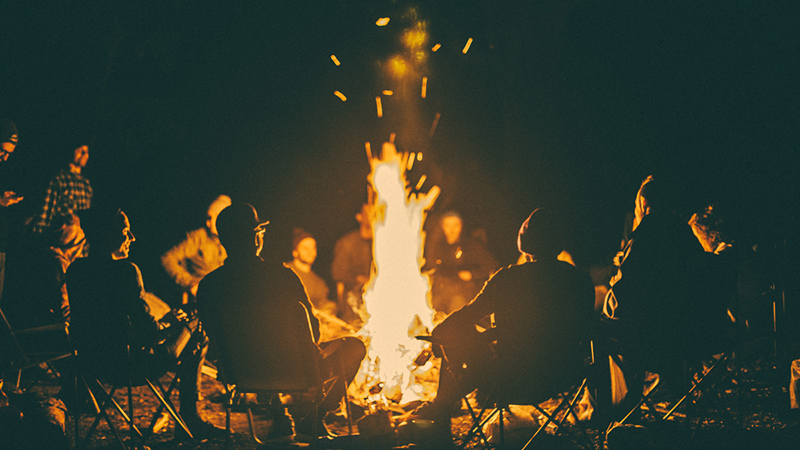 Campaigner demands clamp down on Christian camps
If you've followed our work for some time, then you will be no stranger to the name Jayne Ozanne. She leads the UK-wide Ban Conversion Therapy campaign and is an outspoken advocate for a ban that targets the ordinary life and practice of churches.
Her most astonishing claims to date include her comment to The Guardian that "gentle non-coercive prayer" must be outlawed if it does not endorse "someone's innate sexuality or gender identity". And her claim that even "private prayer" can be a form of conversion therapy.
Now, Ozanne has called for Christian summer camps to be subject to the Westminster Government's planned 'conversion therapy' Bill.
Speaking on Times Radio last month, Ozanne said: "I've had parents contact me this summer, that many children have been on Christian camps… [where they] will have been told that they need to transform themselves, that they need to pray the gay away."
To say that Christian camps are carrying out conversion therapy is an outrageous claim.
There's no evidence to suggest that there was a single camp in the UK this summer trying to force same-sex attracted teens to be straight. If there was, we would know about it. Ozanne herself would have reported it to the police because verbal and physical abuse are – rightly – already illegal.
But to make sense of Ozanne's claim we must remember that she believes "Christian transformation is code for go through conversion therapy".
Like me, you may have been on one of the hundreds of Christian camps that take place over the summer months every year, or you may have even helped lead one. If so, you'll know that they are the highlight of the year for many young people. From Bible talks and prayer, to campfires and rounders, they are an opportunity for young people to hear and embrace the Gospel message for the first time, or to deepen their existing faith.
Being transformed is, of course, at the very heart of the Gospel.
Our transformation from unrighteous to righteous, from spiritually dead to spiritually alive, is not something we do. It is the work of God. It is through Christ's saving work – His incarnation, life, death and resurrection – that we are brought into union with Him and made righteous in the sight of God. 2 Corinthians 5:17 is the key metaphor here: "Therefore, if anyone is in Christ, he is a new creation. The old has passed away; behold, the new has come." Importantly, this transformation is not from one sexual orientation to another, but from one spiritual state to another: from being outside of Christ to being "in Christ".
But becoming a Christian necessarily involves forsaking sin as a way of life – including any sexual behaviour that does not align with God's truth as it's found in Scripture. This teaching on sexual ethics makes demands on every believer. As the Apostle Paul puts it in Romans 6:2: "How can we who died to sin still live in it?" And apparently it is this teaching that Ozanne wants outlawed, in so far as she relates it to sexual identity. She has said expressly that teaching abstinence is abusive and should be illegal.
The idea that Christian camps should be prevented by law from teaching Christian kids that they are new creations in Christ is repressive and illiberal and should horrify any right-thinking person.
A conversion therapy ban of the kind Ozanne is demanding would undoubtedly hand activists a veto on the ordinary, innocent work of churches.