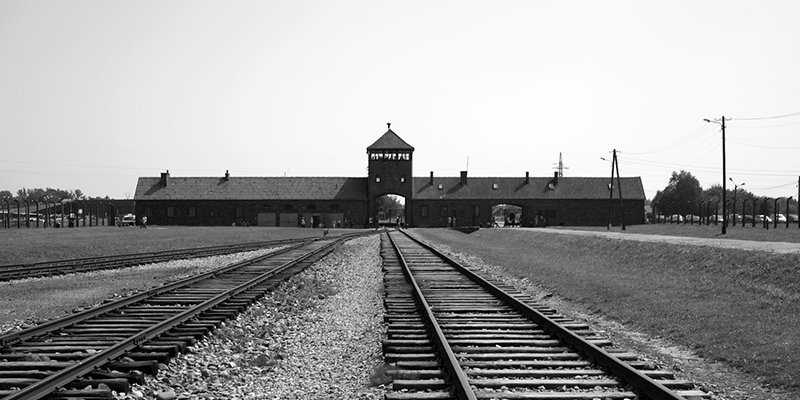 Church leaders' concerns compared to the Holocaust by LGBT charity
The leader of an LGBT charity in Lancaster has suggested churches are "attacking LGBTQI people", comparing concerns over a conversion therapy ban to the Holocaust.
Speaking of the recent church ministers' letter to the Government on conversion therapy proposals, CEO of 'Out in the Bay', Robert Mee, said:
"People are still attacking LGBTQI people and they are getting away with it - the attacks are more discreet and secretive and almost whispers, but they are still attacks on us - have we forgotten about the holocaust and how LGBTQI people were persecuted and killed - history is repeating itself."
The letter, signed by 2500+ church leaders, calls on the Government to rethink their current proposals for a ban, over concerns that the ordinary work of churches would be inadvertently criminalised by ill-thought-out legislation.
'gentleness and respect'
The authors say churches "act in love, with gentleness and respect, for the good of all" but fear that "loving, compassionate exercise of orthodox Christian ministry" could be caught by the current proposals.
It very clearly does not ask to be allowed to carry out 'conversion therapy'.
In fact, church leaders in the local Lancaster area who signed the letter said: "we would join with Christians across the country in describing some historic practices in this area as abuse so it is misleading to say we are against a ban on conversion therapy".
To suggest that what these ministers say compares to the horrific murder of millions in the Holocaust is utterly wrong. No one wants LGBT people to be harmed. Everyone agrees that abuse is wrong and can rightly be dealt with by criminal law. The issue is – it already is.
'significant impact'
What then remains to be outlawed? For many activists it is precisely the Christian sexual ethic that must be forcibly ended.
The local church leaders explain: "We are concerned [a conversion therapy ban] may be interpreted to include the teaching of traditional, orthodox Christian beliefs on marriage and relationships. This could have a significant impact on our day-to-day ministry of teaching the good news of Jesus Christ as outlined in the Bible, which we think is both wonderful but also challenges every person."
And many activists have indeed called for just such beliefs and day-to-day ministry to be banned.
It is not 'attacking' LGBT people to disagree with their views. It is good that parents bring up their children in their own faith. And it is right that Christians can ask for prayer from their Christian friends and pastors.
The Government must not be taken-in by the overheated rhetoric that says Christian values are abusive. Those of us who have concerns about a ban want all coercive practices to end. But we fear that badly-drafted legislation would have unintended consequences.
Latest articles