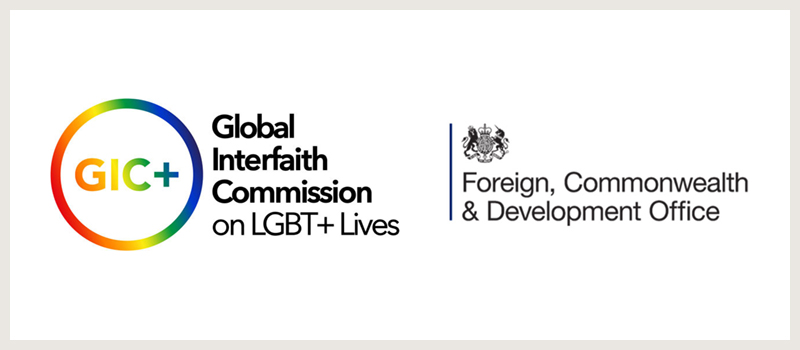 Govt funded conversion therapy research 'deeply flawed'
A new taxpayer-funded report into 'conversion therapy' overseas has been released by campaign group the Ozanne Foundation.
Like previous studies by the same organisation, this one is deeply flawed, even counting 'praying alone' among supposedly harmful practices.
Titled "2022 Hungarian 'Conversion Therapy' Research", it was produced under the auspices of the recently formed and Government sponsored 'Global Interfaith Commission on LGBT+ Lives' (GIC+), itself part of the Ozanne Foundation.
The Foundation's previous studies into conversion therapy in the UK received similarly severe criticism for their poor standards and flawed design. One expert in research methods said that the previous study "was not designed sufficiently well to elicit all the findings that are being claimed". The same problems abound in the new study.
Self-selecting
The 'research' is based on a single online survey, advertised exclusively among LGBT activist groups in Hungary. There was no attempt to get a representative sample, meaning respondents will only represent the experience of some of the community.
Out of the relatively small number of submissions (534), only 54 'eligible' responses were attained. These were from "people who had either undergone 'conversion therapy' or indicated that they were unsure whether what they had experienced was actually classed as 'conversion therapy'".
Astonishingly, the Report's authors decided that all those who were 'unsure' (46%) were indeed cases of 'conversion therapy'. But no definition of 'conversion therapy' was ever given – so how could anyone know?
Basic errors
And there are basic errors in the interpretation of the data. For example, in one place the Report says: "A quarter (25) of those who had experienced this type of 'conversion therapy' had been to group therapy". But the figure 25 refers to 25%, not 25 participants – the data shows it is actually only 7 respondents who reported the experience.
How can anyone trust a supposedly scientific report if it cannot even correctly cite its own data?
Individual prayer
Based on the media stories, one would expect conversion therapy to comprise horrific abuses and coercion. But the first group of 'conversion therapy' practices asked about in the survey were titled "Prayer and religious ritual".
Only 23 people answered the question on which of these practices they had experienced. The most common answer was 'individual prayer' (39%). 'Pleading with God' (35%) is also on the list.
It is nonsensical to suggest that these could constitute 'conversion therapy'. People pleading with God and praying alone fall well outside anyone's definition. Even the Ozanne Foundation claims that it means practices "directed against another person or specific group of persons".[1]
Lobbying
Yet these are the statistics Ozanne's groups use to lobby for a ban on conversion therapy. Do they really think the Government should criminalise people praying for themselves?
No respondents to the survey said they were currently undergoing conversion therapy. The research could have provided real insights by highlighting actual abuses, exploring when and where the abuse took place. It could have asked whether there are already laws which can be used to prevent abuse from taking place and whether there are demonstrable failures by the authorities to use those laws.
"Prayer for salvation"
As part of the research project, five individuals were chosen to be interviewed about their experience of conversion therapy.
One describes how at 18, "an 'overzealous lady' at his local Catholic church found out he was gay and forced him into 'conditioning' by 'throwing the relevant heavy scolding of the Apostle Paul from the Bible' at him". It describes how later he was told "he needed 'prayer for salvation'".
Presumably there is more to the story. The interviewee deserves to be heard. But in labelling this as "undergoing 'conversion therapy'" in the Report, the Ozanne Foundation has chosen to imply that the words of scripture, and prayers that are said across Christian traditions, are abusive practices which should be banned.
UK Government backing
The project was sponsored by the UK Government's Foreign, Commonwealth and Development Office (FCDO), alongside a similar Report into 'conversion therapy' in the Caribbean. The findings were first reported at a conference sponsored by the same Government department earlier this month.
The sponsorship awarded by the Foreign Office means that the majority of the Ozanne Foundation's income last year came from the UK Government, much of which was spent on 'funding the Director' (according to their Annual Report). Yet the Ozanne Foundation's Director, Jayne Ozanne, spends much of her time lobbying the Government and attacking individuals with different theological convictions from her.
Just last month she accused church leaders of being 'perpetrators of conversion therapy abuse', merely for writing to the Government expressing concern that their ordinary work could be inadvertently caught by a conversion therapy ban. And last year she infamously wrote that even 'gentle non-coercive prayer' should be outlawed.
Ozanne was previously part of the Government's LGBT Advisory Panel, before resigning from the role last year. At one point she told a Parliamentary committee they should be paying for 'experts' like her, as no one else was funding her attendance: "you may need to consider giving a per diem to those of us who are not paid by our jobs to be there [on the Advisory Panel]".
Is it right for the taxpayer to be funding lobbyists who falsely accuse their opponents of abuse and produce inaccurate research?
Weak evidence in the UK
The document leaked to ITV this week shows that the Government is aware of the serious problems in the supposed 'research' into conversion therapy in the UK. It says "[our own] commissioned research has shown that the evidence-base for further legislative measures on conversion therapy is weak".
It says of its own widely-cited LGBT study from 2017: "we were not able to conclude whether those who reported being subjected to therapies were reflecting on recent events, incidents in the UK, or to say whether what they experienced was already covered by existing legislation".
There is no doubt that - among other problems - the lack of evidence is contributing to the Government's uncertainty over bringing in a conversion therapy ban here. So why is it funding even more flawed studies abroad?
---
[1] From 'The Cooper Report', Ozanne Foundation, October 2021