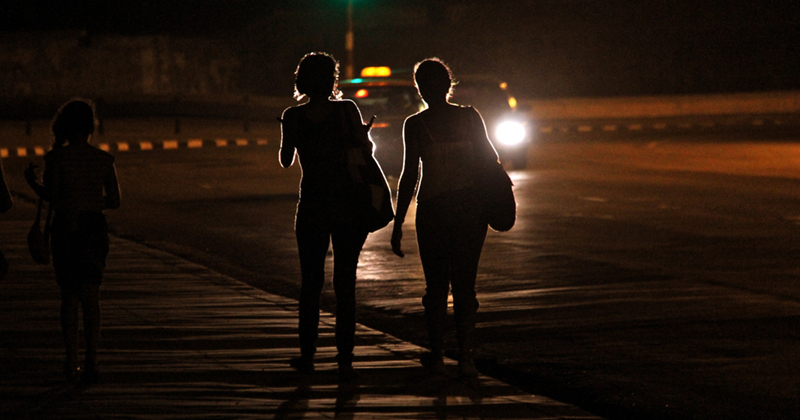 'Woke laws': preventing prayer and promoting prostitution
The Australian State of Victoria is fast becoming known as one of the most 'progressive' places in the world. But what do 'woke' laws look like in practice?
Its infamous conversion therapy ban is explicit in banning ordinary Christian prayers. But official guidance also says it is now illegal to not affirm someone's gender identity, or for churches to take firm positions against same-sex relationships.
The same ban has been touted by LGBT activists in the UK as the "gold standard", and backed by several politicians as a good model to follow. Stonewall's Head of Policy described it as the "best international practice".
Legalising prostitution
But banning conversion therapy isn't the only 'woke' law Victoria has commenced in the last year. Just last month, a new law on prostitution came into force.
The Sex Work Decriminalisation Act 2022 makes 'consensual' prostitution legal in most locations across Victoria. Now, rather than falling under the auspices of the legal system, it is regulated as other 'occupations' by groups like 'Consumer Affairs Victoria', and 'WorkSafe'.
WorkSafe is responsible for industry health and safety – for example in construction and manufacturing. Astonishingly, on its new 'sex work' industry page, you can click through to a page titled "Young workers". Click another link to "Young workers: Mental health" and you'll find out all about "positive work-related factors", such as "positive communication", "an open door policy" and 'manageable workload'. The hypocrisy of WorkSafe now overseeing prostitution is palpable when you see that another page on their site titled "Young workers: Unsafe is always unacceptable", reads: "Many young people find themselves working in unsafe conditions which can put them in danger, both mentally and physically. Young workers have the right to feel safe at work".
Promoting vacant positions
But worse still than legalising a dangerous and demeaning industry, the Victorian Government has also made it lawful to advertise prostitution publically – and not just for those seeking 'clients'. It is now fully legal for brothel owners and escort agencies to advertise to "recruit for vacant positions for sex workers".
So instead of protecting girls and young women, the law ensures they can be targeted by adverts telling them of the money there is to be made by selling their bodies to men (estimates say 90% of all prostitutes in Victoria are female). The authorities say the new Act will prevent discrimination. But now more of those who are struggling to get by can be publically lured into the sex industry.
And the new laws have no requirement for sexual health testing. The Department for Health is clear that it's legal to work in the industry while infected with a sexually transmitted disease. Who does that help?
Some will argue that the new law brings an underground industry under the oversight of official regulators. But it will be of no comfort to those trafficked and abused to learn that non-compliance with the new provisions will be met with 'education and support' rather than police enforcement.
Far from harmless
Victoria brought in these laws under the guise of preventing discrimination and tackling harm. But the reality is that the conversion therapy ban and the sex work Act will make the situation worse, not better. Lawmakers need to stop engaging in liberal virtue signalling and instead focus on real solutions to real injustices.
Latest articles