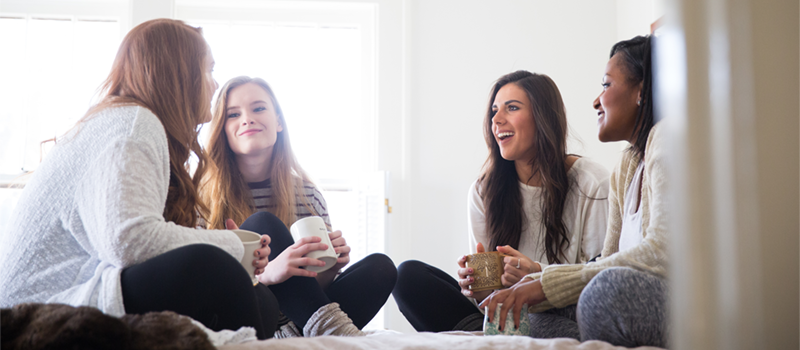 A ban on "just conversations and suggestions"
A recent opinion piece published by Thomson Reuters claims that 'conversion therapy' must be banned by the new PM, Liz Truss.
The ban must include transgenderism, the young author says, and should cover religious practices.
But the article cites one story of what 'conversion therapy' supposedly looks like: "just conversations and suggestions".
An account of 'conversion therapy'
The story is of an anonymous "non-binary teenager" who "was subjected to conversion therapy in a church without realising what it was". Their parents "then denied it being an issue".
The most astonishing admission in the article is in the words of the teenager: "never once would I have considered what was happening to me to be a form of conversion therapy. It was just conversations and suggestions".
So why does this count as 'conversion therapy'? The article is unclear. Its author defends the bizarre claims as "the complex nature of conversion therapy". But the person who experienced it doesn't even seem sure it counts.
It is easy to see why so many are so concerned about such a ban. Everyone will discuss sexuality and gender at some point – and under the ban proposed by these activists our words will now be open to police investigation. Being arrested for 'conversations and suggestions' sounds desperately repressive. Those who say a ban poses no risk to free speech need to rethink.
The UK's Equality and Human Rights Commission said a ban risks just such "unintended consequences". A legal opinion by human rights expert Jason Coppel KC says the same. But the 'Ban Conversion Therapy' campaign still calls for 'casual conversation' to be covered.
What do activists want to ban?
Activists demanding a conversion therapy ban have long called for prayer, pastoral care and even everyday conversations to be covered by new legislation. But many who campaign for a ban had themselves requested the very pastoral care or prayers they now say should be outlawed.
Their religious ideas have changed and they regret years spent in churches that uphold the biblical sexual ethic. They have decided that what happened to them was 'conversion therapy', even though the phrase previously meant horrendous practices like electroshock experiments (which churches would never endorse). And they encourage others who struggled with their own sexuality or gender to interpret their past experiences as 'conversion therapy' too – though many are clear they didn't think anything was wrong at the time.
It makes it very likely that a ban will result in churches receiving spurious accusations of abusive behaviour. People revisiting difficult times in their life when they sought the church's help will later claim that they were harmed by the prayers and advice of loving Christian friends. Prosecution may follow. Even if the courts acquit the accused, being dragged through the criminal justice system would be completely devastating.
In reality, activists are attempting to force their own LGBT ideology on others. It could effectively force churches to adopt state-approved theology, and could criminalise those who disagree over issues like transgenderism or same-sex marriage.
They attempt to justify these repressive proposals as attempts to prevent abusive practices. But activists fail to explain what is lacking in the law as it stands. Abuse and coercion are already outlawed, and victims can seek justice today.
Christians believe all are made in God's image and oppose abuse of any kind. They seek to love their neighbours and do to others as they would have done to them. Churches have for centuries been the driving force behind improvements across society – from ending the slave trade to improving working conditions, establishing human rights frameworks and providing universal education. It is not a stretch to say churches would be the first to back a ban if abuse was indeed taking place legally.
But this isn't a good faith attempt to fill in a gap in the law. Efforts to bring legislation on conversion therapy seem more like a smokescreen for curtailing free speech and religious freedom.