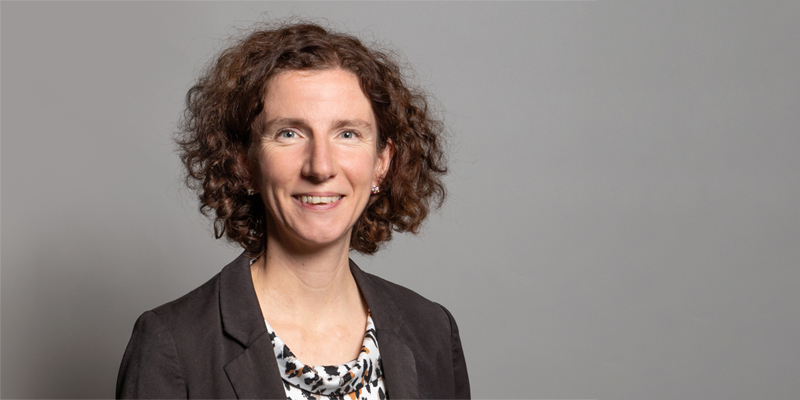 Labour Party confusion over 'conversion therapy'
The Labour Party's Anneliese Dodds MP has written to the Equalities Minister Kemi Badenoch MP calling for the Government to bring forward a ban on 'conversion therapy'.
As Shadow Women and Equalities Secretary, Dodds has continually lambasted the Conservative Government for taking its time over the highly controversial issue.
In her most recent letter reported in The i, Dodds apparently says that by taking too long to publish a new law the Government has wasted "half a decade".
Dodds expresses her frustration at the Government's supposed "flip-flopping back and forward on whether a ban should include trans people, speculation that a ban should include loopholes on the spurious grounds of consent".
However, the assumption that the Government has been putting off an easy task is a mistaken one.
The inclusion of transgenderism within the ban is perhaps the most controversial element, as it would enormously increase one-way pressure for children to seek gender 'transition'. Without this new law, the pressure is already significant. It is entirely right for politicians to be exceedingly cautious.
The reference to a 'consent loophole' is more complex. Few have advocated for a 'consent loophole', including those opposed to a ban on religious grounds. Against false claims from some LGBT activists, those opposed to a ban – including the Let Us Pray campaign – contend that the ordinary work of churches is simply not 'conversion therapy'. It is not that we want a loophole to allow us to continue practicing our beliefs. It is that our beliefs should never be caught by the law in the first place.
The issue of consent instead arises from the provisions of the European Convention on Human Rights. Various governments in Europe have concluded that a consent clause of some sort must be included in a new law. Presumably, the UK Government has been advised the same. If that is the case, then Labour could find itself in difficulty if it has to break its promises to those calling for a broad, 'no-loopholes', law.
The truth of the delay in Westminster, however, is not entirely down to transgenderism and consent. In drafting a new law on conversion therapy, the Government must first explain what it wants to criminalise that isn't already illegal. And there it draws a blank. Because the UK already has excellent laws against abuse and coercion. So cruel treatment of LGBT people is already thankfully illegal. (Follow this link to read what the Government concluded in a leaked memo in 2021).
Instead a new law on 'conversion therapy' is likely to capture the beliefs of ordinary Christians who disagree with homosexual practice, and with everyone who takes a firm stand against gender ideology. Those writing a new law must find the 'legislative gap' between what is already illegal and what should never be illegal. That gap doesn't appear to exist.
Anneliese Dodds told The i: "So-called conversion therapy is abuse, there is no other word for it." If she is right, no new law is needed. Abuse is already illegal. Dodds should focus her attention on preventing abuse and getting justice for those who have been abused. This can be done under already-existing laws. It is something that the UK should be proud of.
The i also explains that "Labour said it would not prevent doctors, teachers, parents or pastors from discussing gender identity or sexual orientation". This is a welcome restatement of a longstanding commitment from Labour. Hopefully, however, it wouldn't stop at 'discussion' but would also protect the freedom of churches and parents to encourage and uphold traditional beliefs.
Keeping this commitment might mean ditching the unnecessary ban altogether though. That might lead us to ask whether Labour would be any faster to legislate if it was in power. Or would it get bogged down in the messiness of a meaningless new law too?