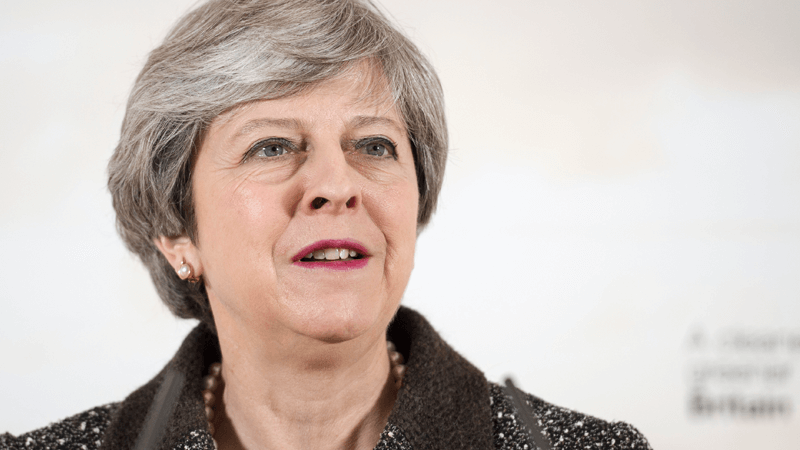 Theresa May wades in on conversion therapy ban
It is rarely a good look when a former Prime Minister tells their successor how to do the job.
But more often than not, it emboldens the current PM's plans rather than cause a change of course. After all, who wants to be seen to be pushed around by the person they've come to replace.
Let's hope that is the case with Theresa May's declaration that Boris Johnson should bring forward a ban on transgender conversion therapy.
In comments to mark the end of Pride month, Mrs May declared that the matter "must not be allowed to slide" – referring to the Government's promise to continue working on the trans issue behind-the-scenes while pressing ahead with a ban on conversion therapy for sexual orientation only.
But the former PM has clearly failed to appreciate the reality of the situation. What is 'transgender conversion therapy'? Who is carrying it out? The evidence base – as No. 10 has itself said – is utterly lacking. No one can condone abuse of transgender people, but it is very dangerous to legislate blind.
What is happening is that activists misuse self-selected and wholly unsuitable surveys, to suggest that ordinary parental or religious activity is abusing LGBT people.
Activists would have the Government criminalise praying with friends, good pastoral support, and parents urging their children to be cautious about taking radical steps toward gender change. The Government is right to hold fire on such a dangerous law.
But lawmakers should have the same caution about a conversion therapy ban for sexual orientation. The problems identified by No. 10 were not exclusive to transgenderism – the freedom for parents to emphasise caution and for Christians to uphold traditional ethics. The activists have little concern for others' human rights – but the Government has to live up to its legal obligations to all.
Latest news