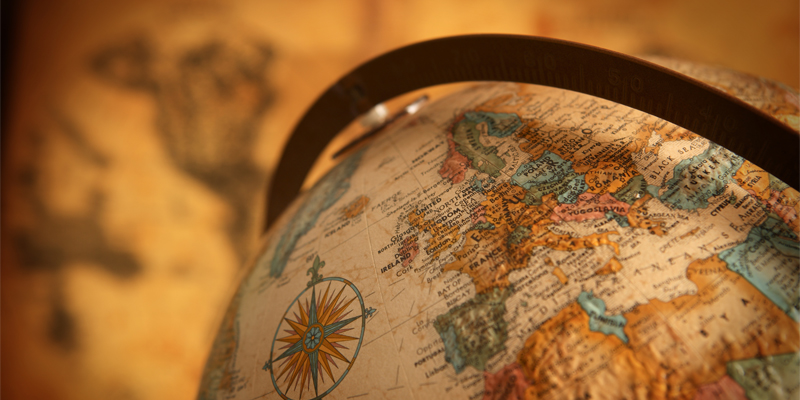 What's gone wrong with 'conversion therapy' bans around the world?
Over the last five years, a number of countries have passed laws banning 'conversion therapy'.
Many of these laws received far too little scrutiny. Some countries, such as Canada, deliberately skipped the usual Parliamentary processes in order to get a law on the statute book sooner.
The result is that these laws are poorly defined and risk criminalising innocent Christian activity. In many cases, they enshrine controversial gender ideology into law.
Some are impossible for law enforcement to put into practice. Others are used in a heavy-handed way to tell people what to say, pray or even believe.
Yet these laws are held up as examples for us to follow. Last week, veteran LGBT activist Peter Tatchell claimed on live television that 'more than 25 countries or regions or states' have conversion therapy bans without any problems.
He tweeted "A ban works well in 20+ states". We know that isn't true.
As seen below, there are many problems with the bans most revered by activists. Here we just scratch the surface:
Victoria, Australia
After the introduction of a ban in Victoria, the Australian Daily Mail explained that "distraught parents now face prosecution if they don't accept gender transition of their vulnerable kids." It says that "many parents feel trapped, unable to do anything to prevent their children pursuing potentially irreversible and harmful changes - from chest-binding to taking hormone blockers and ultimately sex-change surgery".
Regular readers of our blog will know that the extraordinary law in Victoria also means churches are told what they can and cannot say in their prayers. Official guidance for the ban also says that "not affirming someone's gender identity" is illegal, as is encouraging celibacy for the unmarried.
Meanwhile, a ban was legislated in France with very little detail on what it should capture. Parents raised concerns that ordinary conversations with their children would be caught. The Bill was eventually amended to clarify that "repeated remarks" that are "only intended to invite caution and reflection", especially for a young person, do not constitute conversion therapy.
But that safeguard is far too weak, offering little comfort to those who dispute radical LGBT ideology. The ambiguity and vagueness of the law even led to a gender critical group being reported to the courts by a Government body over claims it was carrying out 'conversion therapy'. In reality it had been legitimately sharing resources for struggling parents.
The Government of New Zealand passed a conversion therapy law intended to bring an end to abusive practices. But after 15 months, no legal action had been brought against any perpetrators, nor were any complaints escalated into a 'civil redress scheme'. LGBT activists protested that the law was not functioning as they'd hoped.
New Zealand's law has seen Christians reported for actions like "confessions" and "praying". The Human Rights Commission there describes such practices as 'conversion therapy', and calls those who have been prayed for "survivors". Some of only a handful of inquiries received by the Commission were actually "from people wanting to understand how the law applied to them, concerned it unfairly compromised their rights".
In Canada, very little scrutiny was given to the 'conversion therapy' law in Parliament. Christian groups report that the vaguely-worded legislation can be interpreted "to ban sincere expressions of religious beliefs and teachings in sermons, courses of religious study and consensual pastoral counselling".
The dangers of putting an ideologically-charged law on the statute book are also on full display. LGBT activists have been emboldened, claiming they now have a right to representation in all school decision making, purely on the basis of the ban. Groups in Nova Scotia have demanded "representation at every table where decisions are being made that can affect the education and well-being of children".
Despite bolstering controversial groups, the Canadian law doesn't do what LGBT activists said it would. A year after the ban passed, it was reported that no charges had been brought. "Enforcement was always going to be a major issue" admitted one campaigner. Now they argue for the Government to take other approaches including providing them with funding.