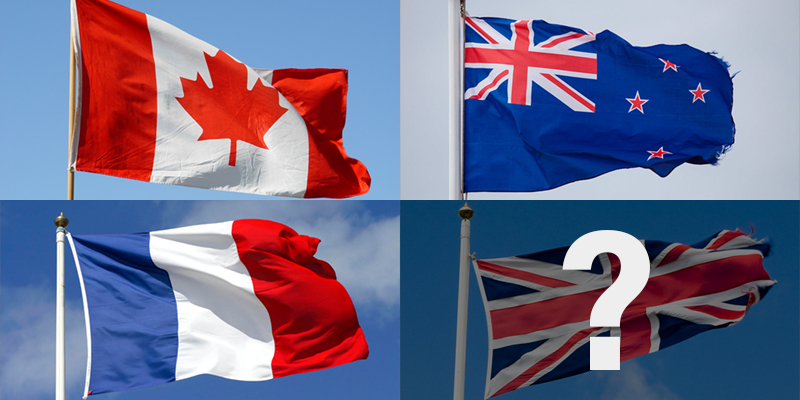 MPs look abroad for answers on banning conversion therapy
In Monday's debate on conversion therapy, four separate MPs suggested bans in Canada, France and New Zealand make good models for the UK to follow.
The similarity of each mention hints that it was a line supplied by activists. But are these laws really as uncontroversial and safe as was made out?
The ban in each of these countries was legislated in the last six months. As such, they remain untested in the courts. Court cases – especially contentious ones – can take several years to conclude. And laws and legal systems in other countries do operate in different ways. To claim no problems have been caused by the laws in these countries is premature, to say the least.
No mention was made of the ban in Victoria, Australia, where official guidance clearly threatens freedom of religion and belief. It is apparently now illegal there to "not affirm someone's gender identity". Why was that not mentioned by these MPs? Skipping past the warning signs from Australia and focusing on untested laws elsewhere is clearly dangerous.
Christians and others have raised concerns about each of these international bans. They have lacked scrutiny, are ill-defined, and in one case explicitly covers prayer. Is this the sort of chaotic law-making the UK should copy?
Canada
Bill C-4, banning 'conversion therapy', was passed into law by the Canadian Parliament less than two weeks after its introduction.
The Bill passed through the House of Commons and Senate at lightning speed with no scrutiny whatsoever, aided by the success of a Conservative motion in the House of Commons which allowed the Bill to bypass committee stages.
Given the astonishing breadth of its definitions, it's quite clear the Bill could criminalise aspects of the ordinary work of churches.
The Evangelical Fellowship of Canada says the law could be interpreted "to ban sincere expressions of religious beliefs and teachings in sermons, courses of religious study and consensual pastoral counselling".
Aiding its speedy passage did catch up with the then-leader of the Canadian Conservative Party, Erin O'Toole, who was ousted after a 'leadership review'. Backing a broad ban was a provocative move, with party members concerned about the unintended consequences.
France
French politicians also offered speedy passage to a ban on conversion therapy. It defines conversion therapy as: "practices, behaviour or repeated comments aimed at modifying or repressing sexual orientation or gender identity, true or supposed, of a person and having the effect of impairing their physical or mental health".
Such acts would be punishable by two years' imprisonment and a fine of 30,000 euros, with higher penalties when performed on someone under 18.
The Bill previously received unanimous support by the French Assembly; but had some minor alterations made by the Senate. The Bill now clarifies that "repeated remarks" that are "only intended to invite caution and reflection", especially for a young person, do not constitute conversion therapy.
But this change gives only the faintest comfort to the many Christians who fear their prayers, sermons and pastoral care will now be illegal. It remains unclear what the impact will be for the ordinary work of churches in France.
New Zealand
The ban on 'conversion practices' in New Zealand was passed as recently as this February.
The Bill offers examples of 'conversion practices' that it intends to outlaw. One such example is: "carrying out a prayer-based practice … intending to change or suppress an individual's sexual orientation, gender identity, or gender expression".
Christians do not pray with the aim of 'suppressing'. But it is easy to see how praying for grace to resist temptation - something all Christians need - could be misrepresented by a hostile activist.
The Bill excludes from its definition "the expression only of a religious principle or belief made to an individual that is not intended to change or suppress the individual's sexual orientation, gender identity, or gender expression". But everyone knows Christians explain their beliefs in the hope that others will adopt them. So persuading someone to uphold the Bible's teaching, or stating a belief that a person should change their actions, could indeed be covered.
And legal advice given to the NZ Attorney General admitted the new law would pose "a significant limitation on freedom of expression, and a lesser limitation on manifestation of religion".
Astonishingly, several MPs there say the Bill does not go far enough.